Trucks are already the safest vehicles on the road, but can the transport industry learn to leverage big data to make them even safer?
For better or worse, big data is here to stay. Governments, companies, and special interest groups are increasingly harnessing the power of big data for everything from targeted advertising and social media algorithms to medicine and agriculture.
The trucking industry is learning to leverage big data in surprising ways, and for good reasons.
With the ever-increasing rise of nuclear verdicts, transportation companies are paying closer and closer attention to how giant datasets and machine learning algorithms can help improve road safety.
To appreciate how this nascent data technology could transform safety in the transportation industry, we need to understand the current state of technology.
ELD technology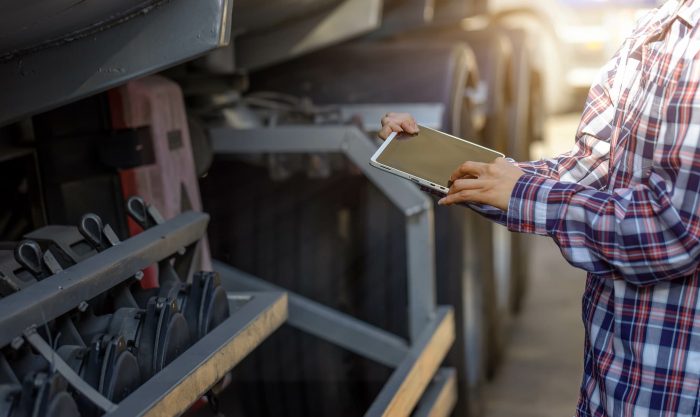 Electronic Logging Devices (ELDs) purpose is to synchronize a vehicle's engine to automatically record driving and resting time, allowing more accurate recording of hours of service. ELDs have almost completely replaced paper logs, which were used previously to help validate drivers' working hours.
Paper logs were only as accurate as the person jotting them down. When done perfectly, they were sufficient, but in the real world, they were often incomplete, delayed, or downright fabricated.
The adoption of ELDs by virtually all transportation industry stakeholders is one of the most important decisions ever made to protect and monitor drivers' activity. 
ELD tablets have other important features beyond simply recording driving hours. They can alert the risk and compliance team about dangerous incidents like hard braking and turning with real-time notifications.
And although an ELD paired with these additional features can help guide safety training, an ELD is not a safety device; it's a compliance tool.
The limitations of ELD technology
Even though ELDs can guide safety education programs, they require human intervention to analyze each log. After reviewing an incident, a risk and compliance officer can use their insight and experience to craft the proper training regime.
However, risk and compliance officers typically only have data on a small sample of drivers. This means that their ability to cross-reference scenarios is limited. But even if they had access to hundreds or thousands of driver logs, even the sharpest of human minds can only process so much data.
What if there is a problem with a specific section of the highway where other drivers also encounter issues? This could indicate a problem with the infrastructure, but even the best compliance officer would be oblivious to this fact with only the information from a limited sample of ELD data.
The future of technologies like ELDs is a system that logs everything a driver does. It will then analyze and aggregate data from thousands of other drivers. A system like this can better inform a compliance team by making meaningful predictions and recommendations about driver safety.
Big data and transportation safety
In this digital and machine learning era, ENERGY is working to integrate new technologies that leverage the power of big data. These algorithms can find hidden patterns in logged driver data that would be nearly impossible for human analysts to detect.
This powerful new way to collect and aggregate data will provide greater visibility of our fleet's operations. It will also benefit our customers by ensuring better freight safety and optimizing delivery times.
Soon, we will be able to process millions of pieces of information more quickly. We will also be capable of automating specific processes and allowing for simulations of operational scenarios.
Using big data at ENERGY will augment managers' decision-making — helping guide and inform their safety and driver training programs.
In the not-so-distant future, algorithms will likely have enough data to create even more powerful simulations. These simulations, happening in real-time, will help better identify dangerous driving conditions or behaviors. They could even temporarily take control of the truck if needed.
Contact us today if you're interested in learning more about ENERGY's commitment to safety or want a free quote for your shipping needs.