The acquisition of 250K sq. ft furthers the company's strategic goals and brings its total warehousing capacity to over 1M sq. ft in the Montreal area alone. 
MONTREAL, March 14th, 2023 – ENERGY Transportation Group, an industry-leading asset-based 3PL and warehousing service provider, today announced the acquisition of an additional 250K sq. ft of warehousing space in the Montreal area.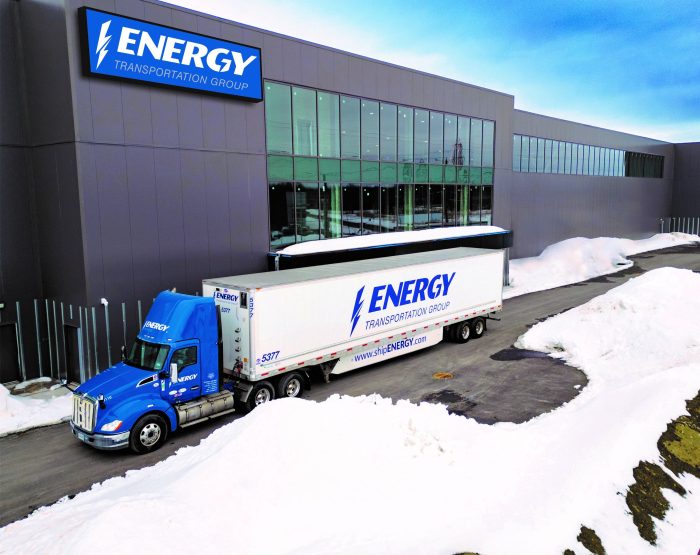 The site of ENERGY Transportation Group's new warehousing space is located in Beauharnois, QC, southwest of Montreal. The newly constructed, fireproof facility offers strategic access to major highway infrastructure.
Features/services include:
Inventory visibility
State-of-the-art dock doors
CT-PAT certification
Secured yard with 24-hour video surveillance and alarm monitoring
"This is just the beginning," said David Grassi, ENERGY's Vice President of North American Operations. "This new warehousing space will allow us to offer our customers more short- and long-term storage options with order fulfillment, cross-docking, and trans-loading capabilities."
The company plans to expand its warehousing footprint further later in the year to meet increasing demand from existing and new customers.
About ENERGY Transportation Group
Founded in 2007, ENERGY Transportation Group is an asset-based 3PL offering logistics and warehousing services across the North American market. Headquartered in Montreal, ENERGY has offices in Toronto, Chicago, and Chattanooga. ENERGY prides itself on providing personalized, innovative, and win-win solutions to meet even the most complex shipping and logistics challenges.
Learn more about ENERGY by visiting our website at www.shipENERGY.com or connecting with us on LinkedIn.
For more information, please contact:
Adam Pinsky
Marketing Director
ENERGY Transportation Group
+1 (438) 835-6033
[email protected]