While it's not time to break out the Christmas decorations, it is time to evaluate how shippers can prepare for peak season in 2022.
Former President Dwight D. Eisenhower famously said, "Plans are useless, but planning is everything."
While this might seem like a contradiction, there is a real lesson to be learned; predetermining your plan allows you to have an almost-optimal strategy, but equally as important, one must be flexible in the face of changing conditions.
With shifting consumer preferences, supply chain disruptions, and extreme weather events, shippers must be ready to adapt quickly to changing conditions.
We will outline a few strategies and best practices on how shippers can manage their operations for peak season and, in doing so, improve profit margins.
But first, let's start with a quick recap of the good and bad news for shippers as they prepare for peak season in 2022.
The good news
The good news is that the logistics industry is modestly adding capacity back to the market. Fuel prices are also going down. All of this has downstream effects on the cost of shipping items, and as a result, rates are down from 2021.
The bad news
Fuel prices are still higher than pre-pandemic levels. The industry is still struggling to source enough drivers, meaning capacity isn't what it was pre-pandemic. Finally, maritime shipping rates, while lower than their peak in September 2021, are still higher than usual.
How can shippers prepare for peak season in 2022? A big part of that comes down to establishing strong carrier relationships.
Establishing strong carrier relationships
The most important thing a shipper can do to prepare for peak season in 2022 is to establish strong relationships with shippers.
If you're a shipper who tends to be more transactional with your carrier partners, you might need to diversify your carrier list. If capacity gets tight, your transactional carriers will prioritize freight from their contractual partners over yours. Having a range of regional and niche carrier partners will allow you the flexibility to meet customer demand.
If you have more contractual relationships with your carriers, you must be upfront and transparent with your logistics partners. That means clearly articulating what your peak season volumes look like. Are there significant peaks and valleys in your schedule? If yes, those need to be communicated to your carrier partners.
For example, if you're a shipper who needs to move 100 truckloads over peak season, but it's 50 loads the first week of November and 50 loads the first week of December, that must be made clear. If you only tell your carrier partners the total amount of freight you need to move without a detailed explanation of the schedule, they may not have the resources on hand to meet your unique shipping schedule.
Be proactive to improve your margins
The second most important thing a shipper can do to prepare for peak season is to be proactive. Identify freight that can be moved early and take advantage of better rates.
If your freight can't be moved early, make sure you book your peak season freight as soon as possible to take advantage of better prices, and those savings can guide your holiday promotions strategies.
One other strategy to improve your margins if you can't deliver your freight to its final destination early is to move your freight closer to its final destination. Using strategically located distribution centers can allow you to be more responsive, improve e-commerce delivery times, and lower shipping costs.
Conclusions
The 2022 peak season is shaping up to be less costly than 2021, but shippers should still plan for the unexpected. Fuel surcharges might go up if there are diesel supply shortages. Extreme weather events are always a possibility too.
Shippers should prepare to adjust their holiday promotions in the face of changing conditions to ensure profitability.
Finally, establish clear expectations with your carriers and prepare as early as possible. Built-in contingency plans and a diverse carrier list will also help weather any changes in your supply chain this holiday season.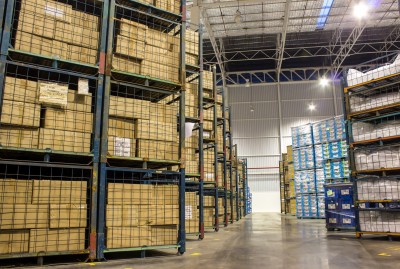 As a top-growing Canadian company with locations across North America, ENERGY Transportation Group is a leading logistics provider specializing in cross-border shipping. Get in touch with us today to get a free quote and speak to one of our highly trained logistics specialists.