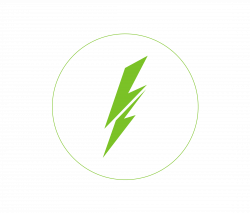 The way the world consumes food has evolved. We want it fresh. We want it all year long. And we want it now.
For these reasons, the road from farm to table is paved with logisticians – very good logisticians, very strategic logisticians, and very savvy logisticians – who know and understand that when the farm succeeds, they succeed.
This all is driven by a growing demand for fresher foods that must travel from the farm to the table.
When Fruit Logistica, the world's leading trade fair for the fresh food business, released their "Surprises in Store: Trend Report, 2019," it was chock full of data supporting an up-trending trajectory that reflects a hearty demand for fresh food and produce: "Customers satisfied with a store's fresh food quality will visit it 7 percent more frequently than those who are not. Even more significantly, their average basket is 24 percent larger. Consider also the fact that 47 percent say they are willing to pay more for higher quality fresh food, and the importance of fresh fruit and vegetables to the profitability of a food retail business becomes crystal clear."
In the United States, the growth in fresh produces has been robust.  The U.S. Department of Agriculture, who tracks and releases market data, issued a quarterly report from late 2017.  It showed that shipments of fruit and vegetables – which are temperature-controlled and fit into the category of refrigerated fruits and vegetables – have been increasing steadily since 2000. Their quarterly report for Q3 of 2018 stated that: "Reported U.S. truck shipments of fresh produce during the third quarter of 2018 were 8.35 million. tons." This has been inching up every year.  2018 data was 0.2 percent higher than the same quarter in 2017.
Shipments from California were the highest in the third quarter, totaling 3.19 million tons and accounted for 38% of the total reported shipments of fresh fruits and vegetables.  Shipments from the Pacific Northwest totaled 1.55 million tons, representing 19% of the reported shipments.
So, what's a viable strategic advantage for farm-to-table firms? An engaged logistics firm that understands your supply and demand equation, your burden of regulatory compliance, the necessary investment in technology to support perishables, and the truism that their own success is tied directly to the success of the agricultural suppliers they serve.

The Bonanza of Fresh Food
For agricultural farms, this demand for fresh produce presents a great opportunity. Transportation and supply chain logistics companies must prepare to be their partner. They must offer the assets—trucks, trailers, containers, and warehouses—to support the process. They must be vigilant about sustainability, food waste, and loss prevention. Most importantly, these transportation experts must know, understand, and invest in technology that makes all the gears of the end-to-end supply chain mesh smoothly. Farms should expect nothing less and carefully choose their supply chain stakeholders—not as vendors, but strategic partners who will help them capitalize on these opportunistic times.
In her book, Food Routes: Growing Bananas in Iceland and Other Tales from the Logistics of Eating (The MIT Press, March 5, 2019), author Robyn Metcalfe describes the dawn of a new era: "We are witnessing major changes in the way we grow, process, transport, and consume food. Each change that occurs within our global food system sends ripples throughout the supply chain, up and down, back up to the producer and back down to the consumer.  These changes will result in getting better food to more people while lessening the wasted environmental impact along the way. Networked, digital tools will both improve our food system and challenge our relationship to food in new ways, not always with positive results.  We need to recognize this tension and anticipate a response to the increasing use of technology in our food system." Thus, supply chain partners must help with digital tools and make technology an accelerant for their partner's growth (no pun intended). This digital technology from the supply chain is a growth enabler.

Collaborators and Enablers
In Fruit Logistica's 2018 report, "Disruption in Fruit and Vegetable Distribution," they point to innovation in logistics and technology as a positive enabler for "growers, suppliers, and retailers to build faster and more flexible, precise, and transparent supply chains." Rapid supply chains mean fresher produce that meets consumer quality demands.
Building such a supply chain, however, begins with a logistics partner, a collaborative and strategic vendor who understands quality, visibility, and control. They are collaborators as well as enablers.
Fruit Logistica's 2018 report also states explicitly: "As part of their efforts to speed up the chain, players will also need to consider moving towards more collaborative working arrangements. To this end, they might do well to focus on the creation of strategic partnerships (between partners that share critical business volumes). This would have several benefits, including enabling them to move away from time-consuming negotiations, while at the same time superseding the isolated optimization efforts of the past."
Such partners must be engaged with cloud-based transportation management systems (TMS) and know how to integrate those systems with customers. They must understand the Internet of Things (IoT) revolution and the telematics (used to measure and monitor food quality, safety, and delivery in real time) delivered to remote dashboards. They must understand traceability and know what blockchain is and how it can be used. For instance, Walmart used blockchain to trace the origin of lettuce grown on a farm in Mexico. Discovering such information used to take seven days. With blockchain technology, they knew which farm in seconds.
In addition, we utilize the ISAAC fleet management system platform.  This allows us to stay connected to our fleet and stay compliant with things like electronic logging device synchronization, monitor fuel consumption, and driver behavior, and provide a paperless means of managing documentation associated with every shipment.  It makes the driver and fleet more efficient, saves time and cost for both the operator and the shipper, and ensures the safe and compliant transport of goods.  Plus, it's scalable and integrates well with TMS and WMS platforms.  Thus, cameras may be installed in cargo spaces to ensure it is locked and tight.  Temperature sensors may be installed and feed through the fleet management system to a TMS to allow temperature monitoring.

Navigating Regulatory Compliance
Transport in the age of the FDA Food Safety Modernization Act (FSMA) has redefined the role of logistics partners. The FSMA currently in effect regulates the safety of foods from farm to table. It applies regulations to keep food shipments free from contamination during transportation.
The intent of the Act is to curb transport practices that create food safety risks. These concerns may include improper temperature control of food shipments, cleanliness of vehicles (during and between shipments), and any failure to properly protect food.
For Canada, the Safe Food for Canadians Regulations parallels the FSMA. These regulations, like those of FMSA, focus on prevention by removing unsafe food from the market. The regulation is a streamlined consolidation of regulations that require licensing of food importers or exporters. Canadian Regulations, again similar to FSMA, serve as preventive controls to address food safety risk and are intended to expedite the removal of unsafe food from a supply chain, with traceability back to where it came from.
For FSMA, shippers, receivers, loaders, and carriers that transport food in the United States by motor or rail vehicle are subject to the regulations. This is independent of whether or not the food is offered for, or enters, interstate commerce. The rule doesn't include exporters shipping food through the United States when such food does not enter distribution channels in the country. Shippers that transport food from Canada to Mexico, for example, and do not stop and distribute in the U.S. are not subject to the FSMA. However, these are a minority of shipments.
For today's farms, navigating through these regulations while taking advantage of the opportunity in the growth of the fresh fruits and produce in the U.S. and North America can be challenging. All factors we have discussed herein are key characteristics to look for when selecting a logistics partner in the dynamic landscape of today's food consumers. Just as important, they know you, your goals, and your drive to bring the farm to everyone's table, with unprecedented quality and safety.
Do you want to win in today's farm-to-table market?