In support of National Volunteer Week, we want to shine the spotlight on our colleague Gail Thompson. Gail has been with ENERGY for almost four years but has been volunteering in her community for at least 20 years.
In this interview, we cover Gail's story, the dos and don'ts of volunteering, and how to find a volunteering opportunity that's right for you. So, without further ado, here is our interview with Gail.
Can you tell us about some of your volunteering activities?
I work with a few local animal rescues where I foster and help socialize stray cats. I also bake to support fundraisers for local shelters.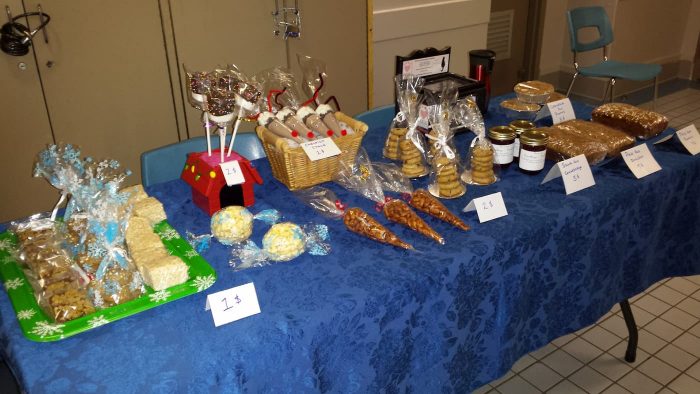 And in the colder months, I prepare winter care packages for homeless people and hand them out on the street before the weather gets cold.
I include gloves, socks, hats, gift cards for food — basic items that everyone needs to get through a harsh Montreal winter.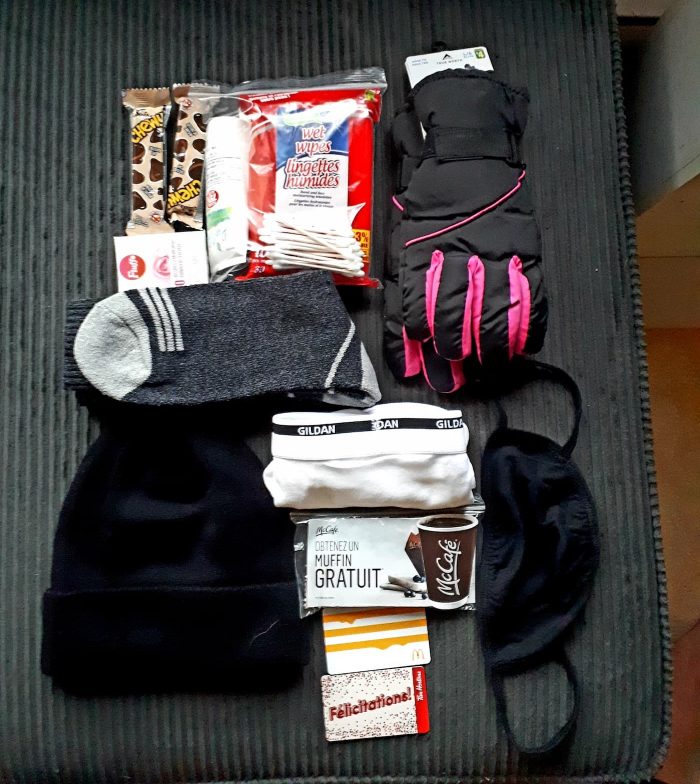 What was your introduction to working with rescued animals?
I think it has always been part of my life. Growing up we would find injured birds and bring them home. We once had a chicken that we found in a park in St. Laurent. Even my childhood dog came from an abusive situation.
I think those childhood memories of looking after animal rescues really stuck with me. So when I was older, and I often saw a cat carrying dead birds through my yard, I followed her. I soon came to realize that she was a stray, living in a woodpile with her kittens.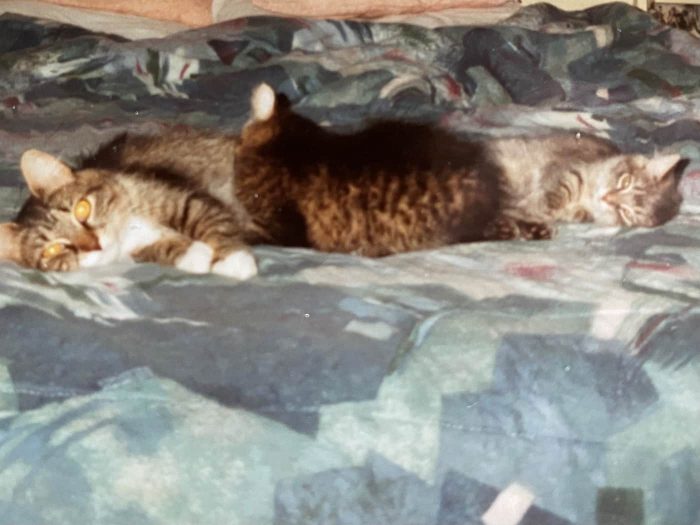 I was calling shelters, and none would take "feral" cats. They told me the only options were to leave them outside or have them picked up and they would be euthanized.
At the time, they told me there was no way to socialize abandoned cats and that these kittens would be taking away spots from adoptable kittens.
At that point, I had managed to get two of the kittens in my house and discovered that one was already pregnant at only 9 months old. I made the decision to keep the two cats. I socialized them, got them used to people, and when the pregnant one had kittens, I was able to adopt them out myself.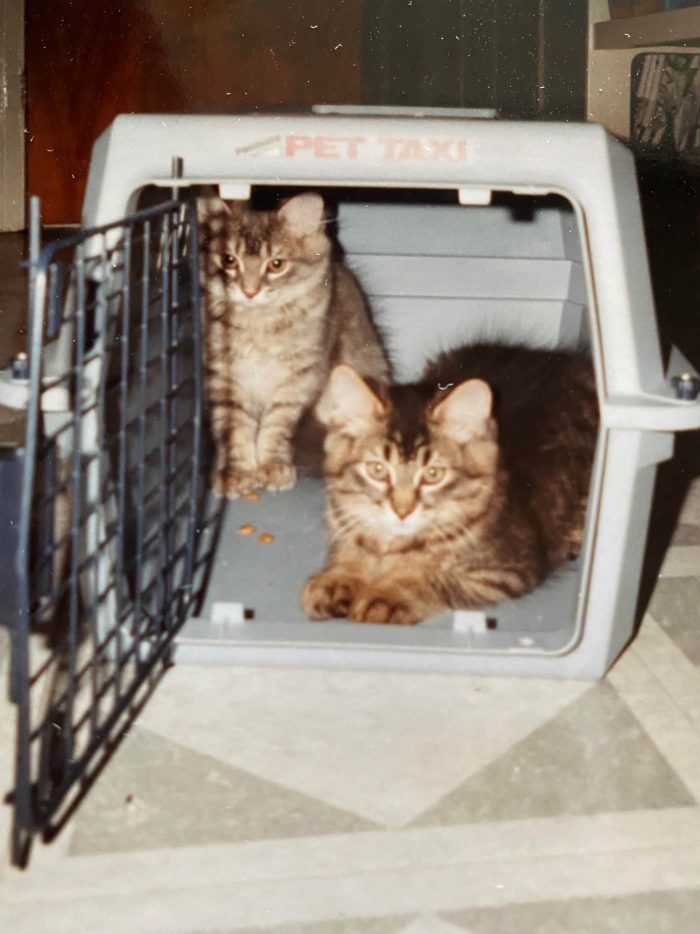 What was the inspiration for your work with the homeless?
Like many twenty-somethings, I spent a lot of time downtown. It was during that time I met a man who was homeless named Arthur and his dog. I would see him often and would always stop and talk with him and some of his friends. I didn't have a lot of money but would buy him and the dog burgers when I could.
Arthur and his friends made me realize that regardless of your situation, people are people, and we all deserve to be seen.
As I got older and could afford to do more, I started buying winter items and handing them out to needy people around Montreal.
Are there any moments that really stand out when you think back on your volunteering experience?
The moment that stands out came before I started volunteering. Arthur and his friends stopped a woman who was selling roses downtown, fished through their plastic cups of change, and bought me a flower.
I never felt like I gave Arthur and his friends much of anything, apart from some food and acknowledgment. But here they are, spending what little money they have on something to brighten my day.
This kind of generosity is something I see a lot in the homeless community. When handing out winter items, people only take what they need.
They will happily give something back that they already have, like a pair of socks or gloves, and ask me to give it to someone who might need it more.
I think the sheer number of worthy causes out there can be intimidating for people looking to start volunteering. What advice would you give someone looking to start, but might be a little overwhelmed?
Understand what is meaningful to you.
Look for opportunities that speak to you on a personal level. Look for something small, short-term, and close to home. Then, see what you get out of that, and go forward from there.
ENERGY recently introduced paid volunteer hours, I'd be curious to know what you think about that and the general trend of employers offering this to employees?
I think it's great. Companies can do a lot of good with financial donations, like how ENERGY has helped finance the homeless outreach I've been doing. The funds allow me to greatly expand this program — but money isn't everything. You also need people to help hand out the winter care packages.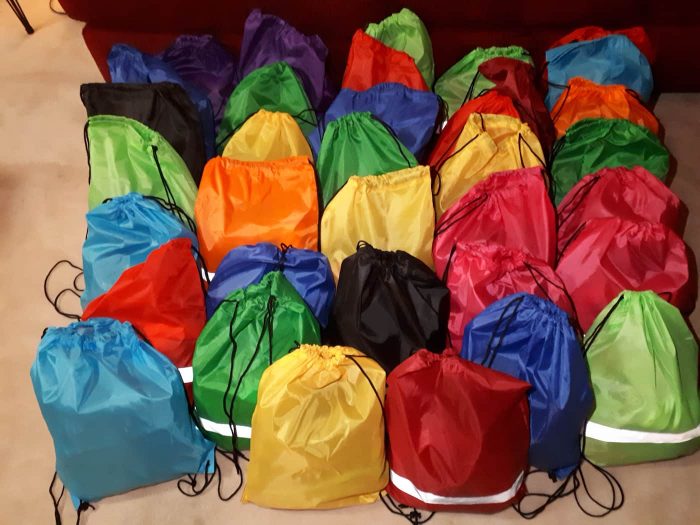 Allowing employees to spend time on volunteering projects, which are meaningful to them, and benefit the community, is something I would like to see become the norm in the corporate world.
And what's great about paid volunteer hours is that companies can organize and sustain charitable endeavors outside of peak times. This makes it easier for organizations to get the help they need year-round.
Do you have any volunteering dos and don'ts?
Don't focus all your efforts during peak times like the holidays. Spread it out over the year.
Don't overcommit. Decide how much time you have to offer and how long can you sustain it.
Don't think that you need to volunteer on a grand scale or necessarily be associated with a specific organization. I'm not. I see where the need is, and I do what I can to help.
Do find something you can be passionate about.
Finally, know your strengths and skills. Do you like people? Or are you more of a behind-the-scenes type of person? You don't need to be out on the streets to make a difference. Fostering an animal can make a difference. You can also do clerical work, translating documents, making phone calls, transportation, fundraising, and the list goes on. There are volunteer opportunities that suit everyone, you just need to find the right one.
You can also donate your professional services. If you're an accountant for instance, offer to help with their books so that organization can spend more of the money they have on giving.
What does volunteering mean to you?
I feel we have a responsibility, and we should consider it a privilege to be in a position to give back.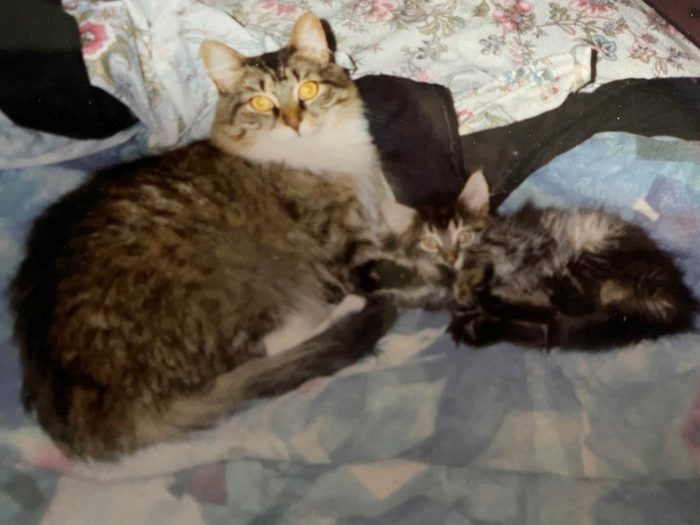 Do paid volunteer hours and excellent opportunities for career growth sound interesting to you? Visit ENERGY's careers page today to see our available openings or email your CV to

[email protected]

!