We sat down with Justin McAfee, a national account manager who is part of the incredible team at ENERGY's newest branch in Chattanooga, Tennessee.  We also had the pleasure of being joined by Remi, Justin's eight-week-old puppy and unofficial mascot of ENERGY's Chattanooga office.
So, without further ado, here is our interview with Justin.
What's your role here at ENERGY?
I've been with ENERGY for one and half years and I am a national account manager. That means I help find solutions for shippers to transport their goods across North America.
Can you tell us a little more about your background in the transport industry?
I started at the very bottom of this industry which I think gives me a unique perspective, but my experience in transportation really starts when I was a front desk agent at a hotel. I found a job posting for an entry level position in transport that paid a whopping $2 more per hour, and I was sold!
The first company I worked for was a small operation, in an even smaller town in California. They specialized in the transport of wine and spirits, and I started as a forklift driver. I moved on to scheduler, and then customer service rep, and then eventually transitioning to dispatch.
When I was a dispatcher, I quickly noticed that once we booked our 80 or so trucks, we were done. We couldn't offer any other solutions which got me thinking about brokerage. I'm the type of guy that if I'm curious, I'm going to learn about it. I turned to Reddit and YouTube to learn all that I could about brokerage and my company put me in charge of their nascent 3PL operation.
The brokerage division started off slow, making something like a couple thousand a week. By the time I left six years later for my role at ENERGY, the company was on track to do $6.2 million for the year.
What are your top priorities?
We have big goals for Chattanooga, and I'm really excited to get started.
My top priority is the success of this branch. It might sound corny and cliché, but I sacrificed a lot to come here. I packed up my entire life in California, moved away from my friends and family, to help establish the Chattanooga branch. That said, I did it happily because there is a huge opportunity to make things happen.
How do you see the opening of the Chattanooga office fitting into the bigger picture of what ENERGY is trying to achieve?
The opening of Chattanooga is a fantastic opportunity for ENERGY. Having a branch here plays well with our goal of translating ENERGY's phenomenal success in Canada to the American market.
We want to play at the same level as the big guys and hold our own. I think we are getting there, and Chattanooga is going to play a big part in that.
Can you tell us a little more about the team you have in Chattanooga?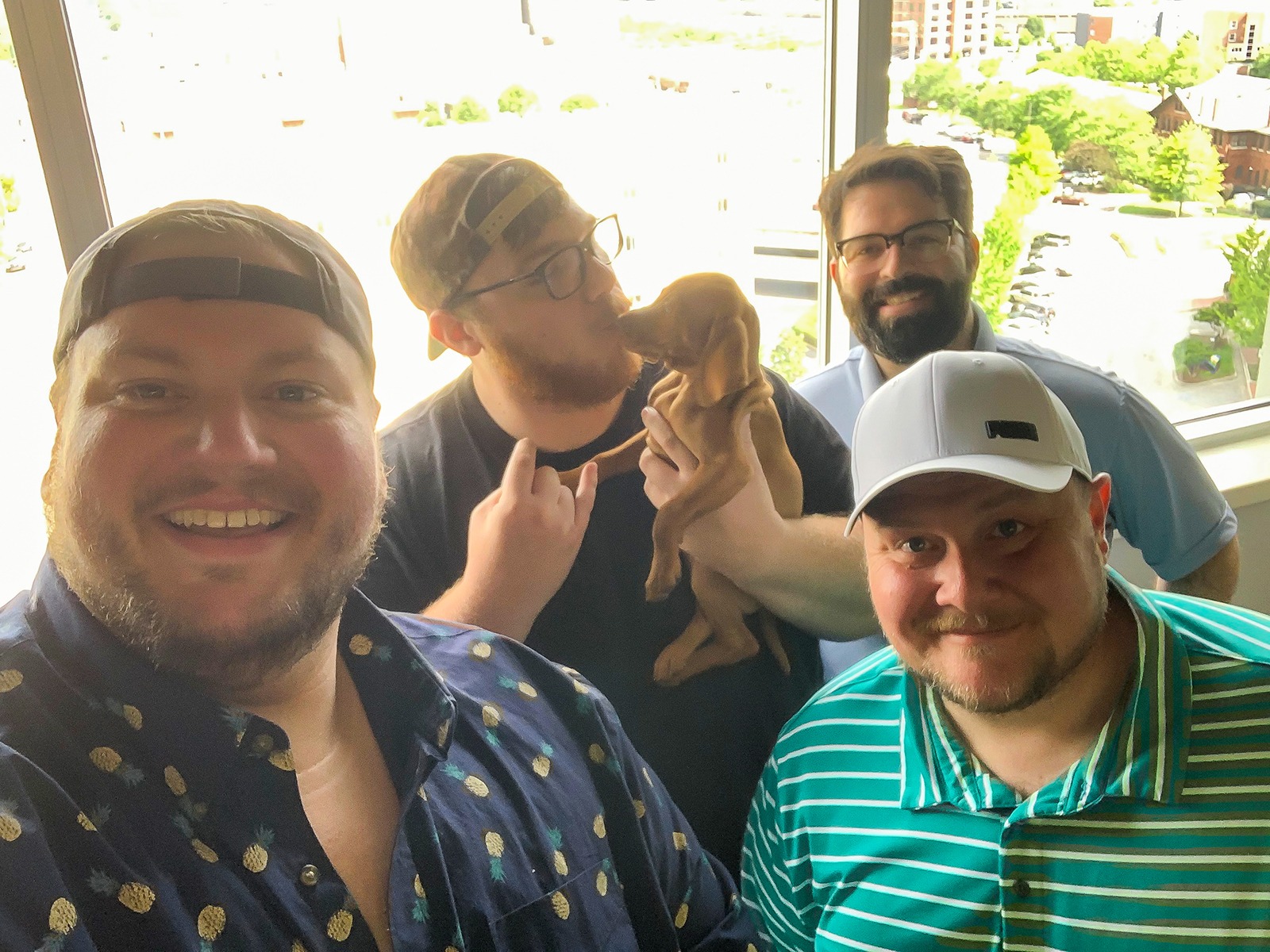 What I like most about our team here in Chattanooga is that no one comes in with a cocky attitude.
It fits well with the overall vibe of ENERGY. The people we hire are down to earth but have an incredible skill set. But to be a bit more specific about the current team, in addition to myself, we have: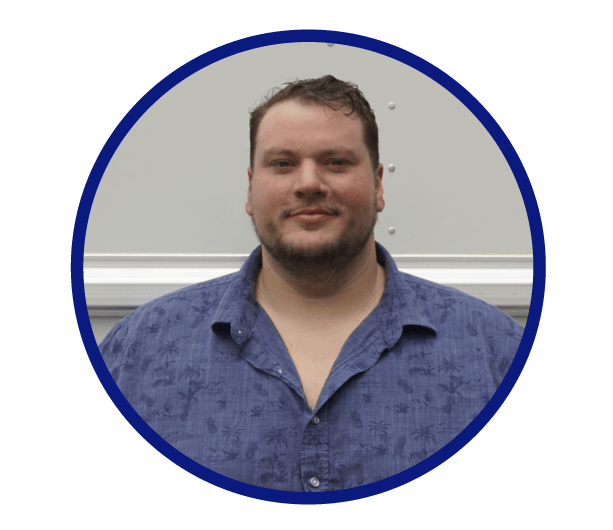 Dustin "Hottub" Blevins: Dustin has worked with some the biggest names in car manufacturing and has wealth of knowledge about the automotive space. He is also a flatbed expert. Just about anything that goes on a flatbed, Hottub knows about it.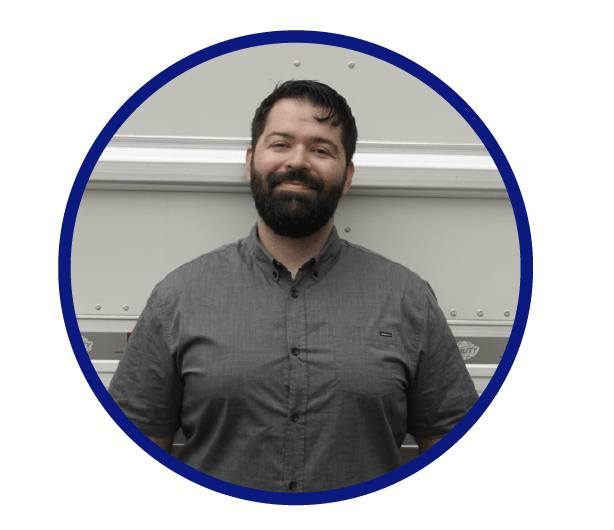 Daniel Cotellese: Coming from the brokerage side, Daniel is a big name in the local transportation scene in Chattanooga which is a major asset as ENERGY expands our footprint in the U.S. market.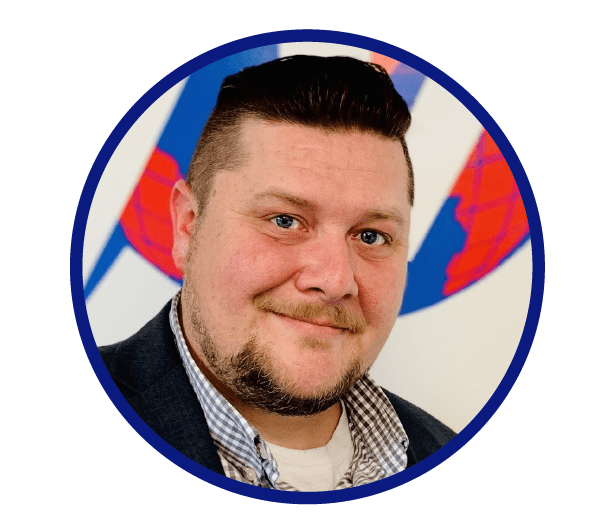 Jonas Baker: With his 16 years of experience, Jonas brings with him a wealth of industry knowledge about the transportation world. He's worked with some of the biggest names in transport, and he's thrilled to get started with ENERGY.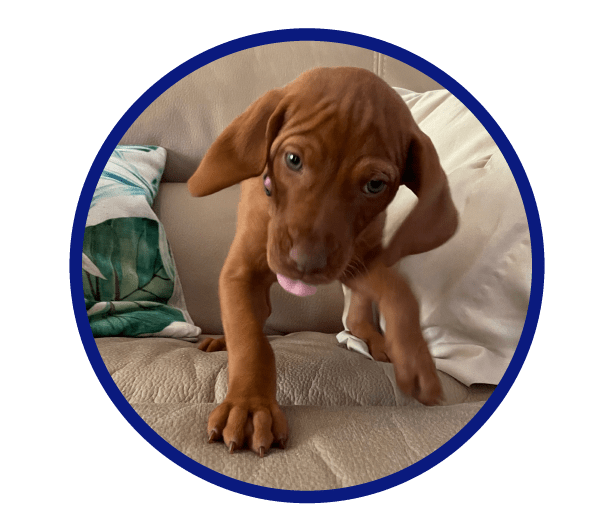 Remi: The unofficial mascot of the Chattanooga office. Coming in at only 8 weeks old, Remi brings a lot of spirit to the team.
What do you like most about working for ENERGY?
What I like most about working for ENERGY is the culture and that starts at the top and goes all the way down. You've got HR in Montreal that does an amazing job making us feel like we are part of the ENERGY family even if we are over 1000 miles away.
Then you have senior partners who shoot me a text on the weekend and it's not about work—it's asking me how I'm doing.
It's such a great feeling knowing someone is thinking about you and that you're not alone on a deserted island so far from the HQ.
If you could give someone one reason to work at ENERGY, what would it be?
At ENERGY, if you work hard, they're going to take care of you. I could tell that from the first day I met them. They are givers.
The Chattanooga ENERGY team is in the 1100 Market St building in suite #905. Drop by to talk about transport or get in touch with them via email Justin | Hottub | Jonas | Daniel