Luella Bates is considered by many to be the first woman in history to become a licensed truck driver — a pioneer who blazed a trail that many more would follow.
To understand the story of Luella Bates is to understand the momentous technological and cultural shifts happening in her lifetime.
Luella's early life
Luella was born in Wisconsin, on October 17, 1897 — only 11 years after Karl Friedrich Benz is credited with inventing the gasoline-powered engine. The turn of the 20th Century when Luella grew up was a time of historic change — making things possible that would seem inconceivable a century, a decade, or even a year before.
Innovations ranging from powered flight and radio transmission to electricity in our homes, and even breakfast cereal were making waves throughout America and the world.
Accompanying these technological innovations were major cultural shifts, changing what was possible for a young woman from Wisconsin named Luella Bates.
The Four Wheel Drive Auto Company
Thankfully, by the time Luella was test-driving trucks for the Four Wheel Drive (FWD) Auto Company during World War I, the technology had advanced considerably from Gottlieb Daimler's first creation in 1896.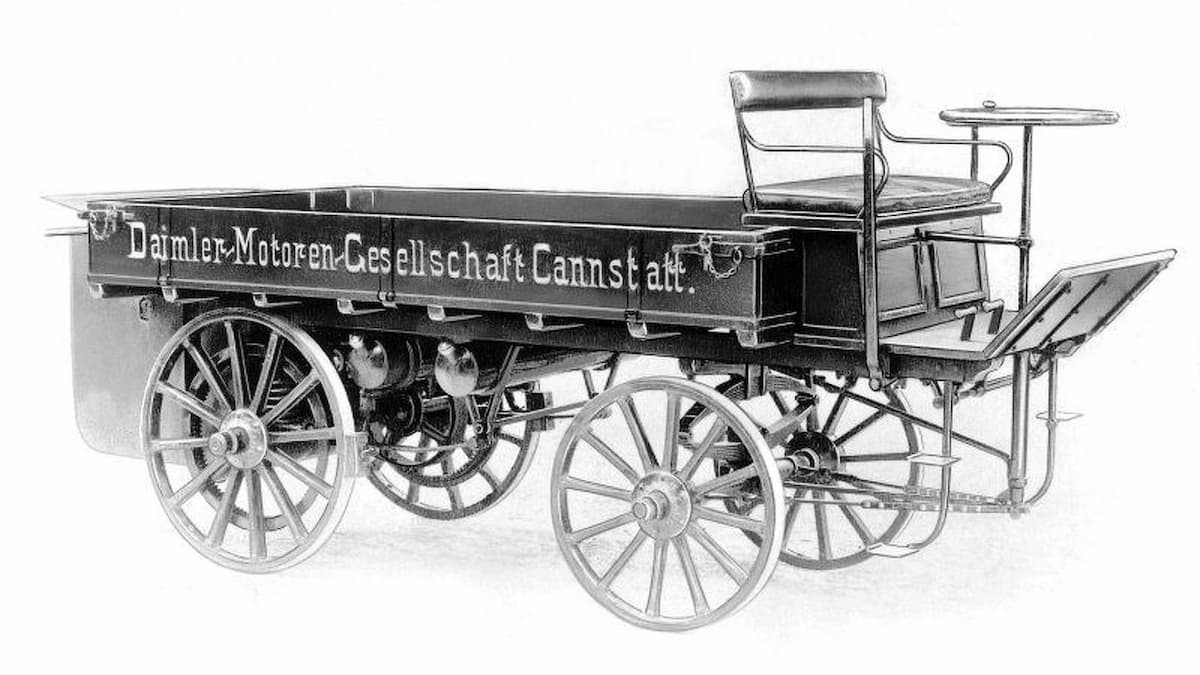 Daimler's first truck had a two-cylinder engine with a displacement of 1.06 liters and ran on iron-clad wooden wheels.
Luella drove the FWD Model B truck, a 4-wheel drive, 4-cylinder, 6.4 liters, 3-ton truck — with a whopping top speed of 15mph (24km/h). Following a rocky start in 1912, the Model B had considerable commercial success, with tens of thousands being used in World War I. But with the war over, and with the economic disruptions it caused, the FWD Auto Company needed to go on a marketing blitz, touting the many benefits of their 4-wheel drive system.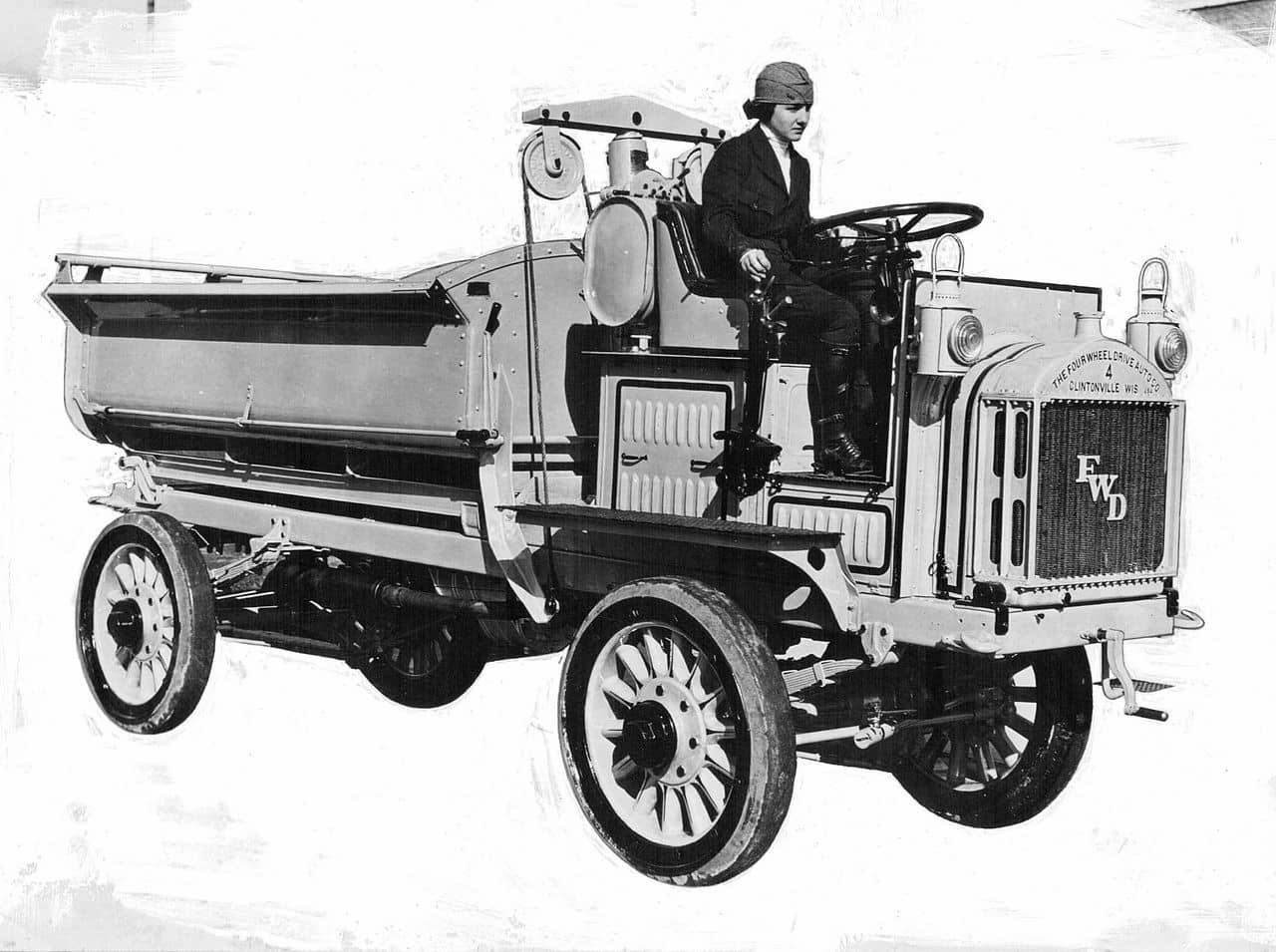 And what better way to showcase how easy and practical your truck is to use than to have "a mere slip of a girl" drive the truck across the USA as a publicity stunt.
Luella's driving career
During the war, men went to fight, and women began to occupy the jobs they left open. One of those jobs was test driving trucks, and this is where Luella got her start in 1918.
After the war, when most of the women working for the FWD company were let go, Luella continued at the company as a demonstrator and driver.
In 1920 Luella drove a Model B to New York City, where she attended the New York Auto Show. To the delight of the FWD company, Luella was a smash hit at the show.
Luella's success inspired FWD's ad men to cook up an advertising scheme that people are still talking about over a century later.
Luella's transcontinental tours
In 1920, Luella would undergo several whirlwind tours across America in her trusted Model B truck. Her first tour would take her to approximately 25 towns, beginning in Kansas City, Missouri, and finishing in Bellefontaine, Ohio. She would even fly in an airplane and Popular Science magazine referred to her as "exhibit A for feminine efficiency."
In her final tour, she would defy police and take her truck across a flooded road. She was hauling meat for a packaging plant, bolstering her reputation as a driver who could handle whatever came her way. In fact, Luella was just as comfortable driving a truck as she was fixing it.
When one reporter questioned her about if a woman could be as good of a mechanic as a man, she responded
"Certainly, women make as good mechanics as men. Didn't the war prove that women could step into virtually every branch of industry and successfully replace men."
Legacy
In 1922, Luella left the FWD Auto Company and moved to Milwaukee. She later married Howard Coates and had two sons. She died in 1985 at the age of 88.
Luella was tenacious and highly competent. She was part of a movement where women, minorities, and people from other cultural backgrounds became increasingly vocal in their desires to have American society reflect their own experiences.
She stood on the shoulders of the women who came before her and helped pave the way for the many other women in transport that would follow in her footsteps.
As a small tribute to Luella's contributions to the advancement of women in the transportation industry, the main conference room at ENERGY bears a plaque in her honor.