Let's dive into the past, present, and future of transportation technology to gain a better appreciation for the industry's humble beginnings, and where we might be heading in the future.
Transportation technology in the 1890s – early 1900s
Around the turn of the 19th century, steam-powered, internal-combustion, or electric-powered vehicles began replacing horse-drawn carriages. They were faster, could carry bigger loads, and did so without getting tired. This was the inception of the trucking industry as we know it.
Back then, trucks were essentially motorized carts that helped local economies by transporting goods locally or to neighboring communities.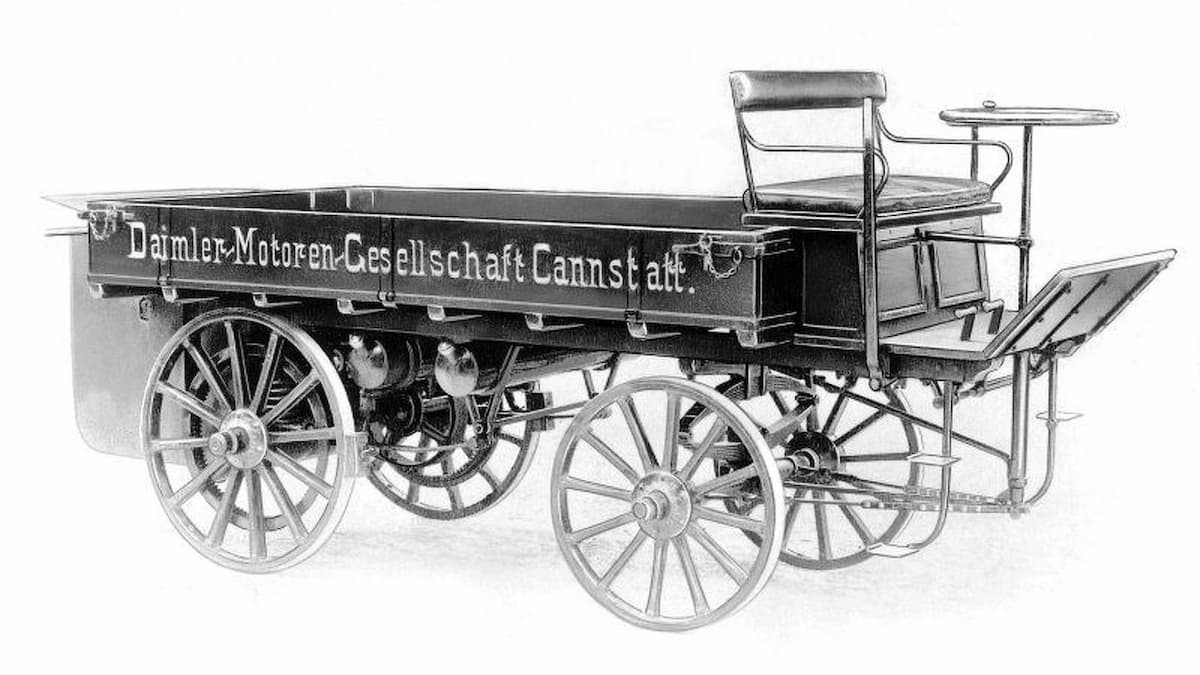 Gottlieb Daimler's first truck (circa 1896). It had a two-cylinder engine with a displacement of 1.06 liters and ran on iron-clad wooden wheels.
1910s – 1930s
In the early 20th century new technological advances were transforming our way of life and the nascent transportation industry was no exception. The birth of modern trucks that we would recognize happened in 1914 and 1915 when Otto Neumann and August Fruehauf invented the semi-trailer.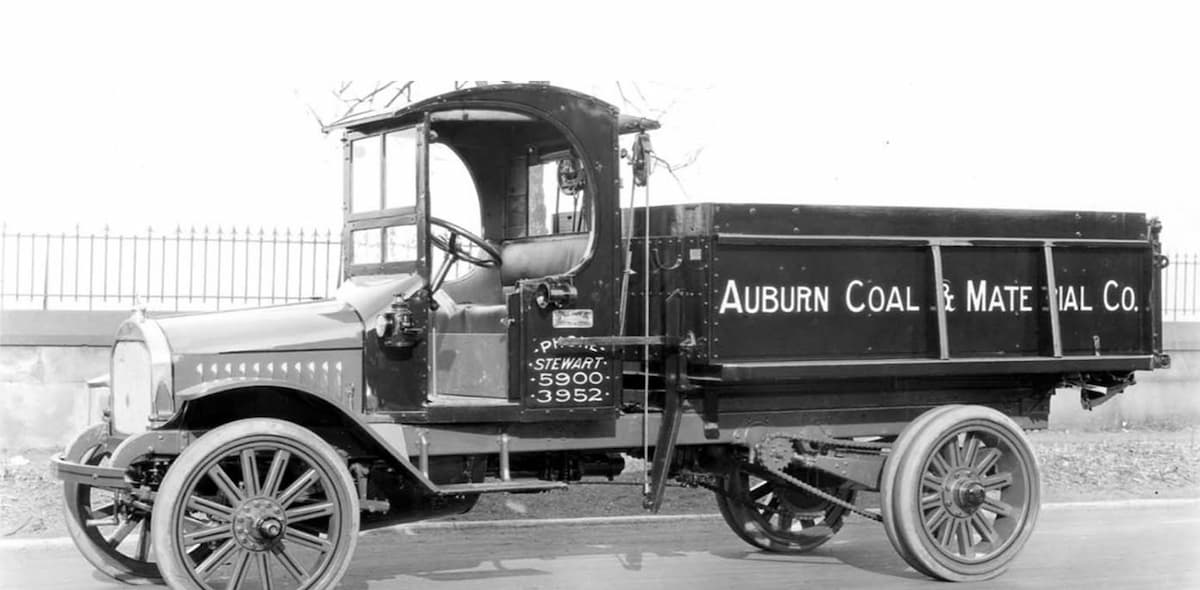 Example of an early Mack truck from the 1910s. (Photo courtesy of Mack Trucks.)
Quickly following that in 1915 was Charles Martin's fifth wheel coupling, making it possible to quickly couple and uncouple semi-trailers.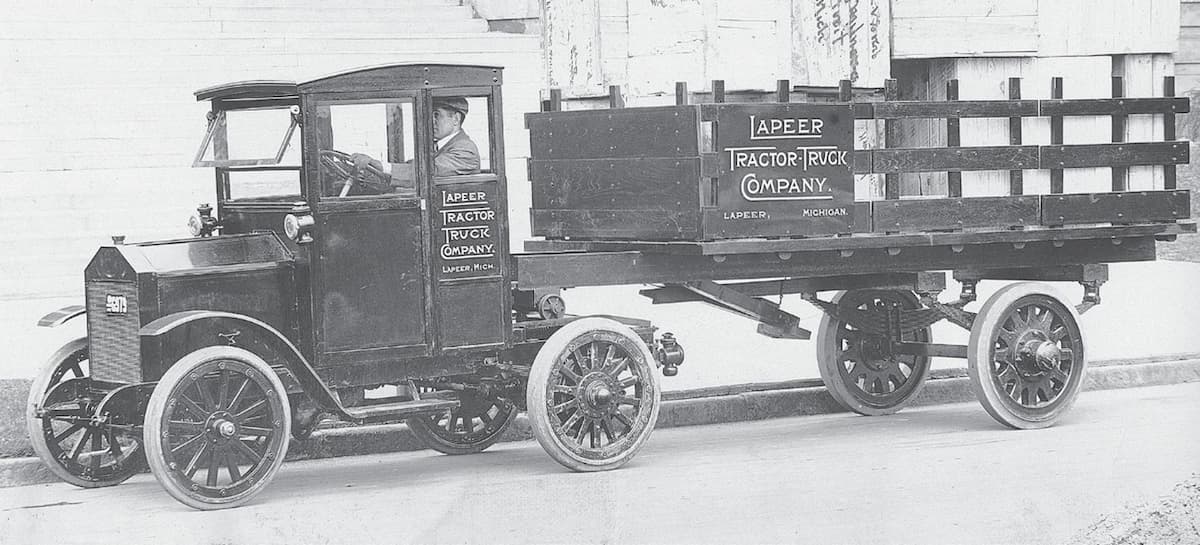 Example of an early fifth wheel coupling
During this era electric lights were invented, allowing trucks to drive at night. This innovation greatly enhanced the productivity of early trucking companies and allowed for significantly faster delivery times.
Then in the early 1920s, air-inflated pneumatic tire technology was rapidly advancing, resulting in less damage to cargo and smoother delivery.
Moreover, the advantage of using diesel fuel in trucks became readily apparent given the fuel efficiency of diesel over gasoline.
While the increased fuel efficiency of diesel could be praised for its environmental benefits, in the early 20th century, the fuel's efficiency was lauded for expanding the range of vehicles.
1940s
After the war, the transportation industry exploded with surplus trucks from the European and Pacific campaigns flooding the market.
During this time Al Gross invented the CB (citizens band) radio in 1945.
For the first time, truckers could easily communicate with each other using CB radios to share information about fueling stations and road conditions.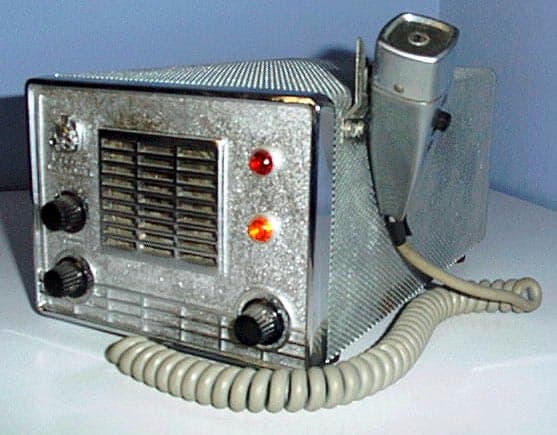 Early example of a portable CB radio
1950s – 1960s
In the 1950s and 1960s, advancements in truck technology helped popularize the truck driving experience even more. These massive new vehicles were made safer and more comfortable to drive thanks to air conditioning, variable rear suspension, individual front suspension, and power steering.
During this time, diesel engines had become more powerful and engine braking systems had improved considerably. Even the creation of tinted windows had a significant effect, allowing drivers to better manage the sun in their eyes, helping improve road safety.
This period was also the dawn of the truck stop, with one the first one opening in 1958 in Gate City, VA.
Although this era was the inception of the modern truck stop, it wouldn't be until the following decades that they would diversify into the sprawling shopping and entertainment centers that we know today.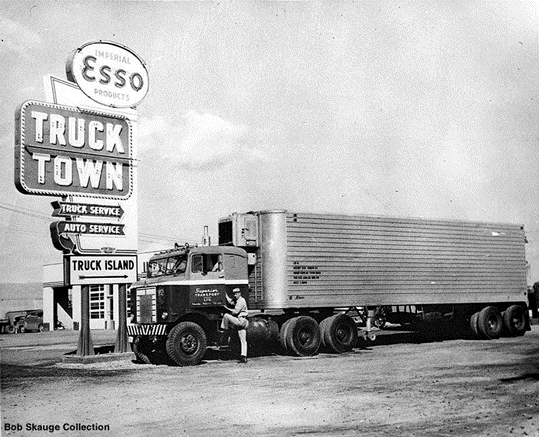 Early example of a truck stop, exact date unknown
1970s – 1980s
The Motor Carrier Act, passed in 1980, deregulated the trucking industry. Among other things, this led to the creation of a more self-regulated structure. Following the Motor Carrier Act's passage, trucking companies became increasingly more competitive.
Other breakthroughs were also made in safety technologies, such as the more modern and recognizable design of tractors and trailers.
We can observe the slight difference of a truck in the 1960's compared to one of the 1980's.

1990s
One of the greatest technological advancements in the trucking industry was the electronic engine control (or electronic control unit (ECU)), which were the "brains" of vehicles. This innovation paved the way for revolutionary new transmissions used across the industry today.
Around that same time, GPS tracking devices were made available to the public, allowing for better route planning, tracking, and tracing.
21st century
Even though GPS and tracking devices were somewhat commercially available in the 1990s, the adoption of the transportation technology across all trucking companies became mainstream in the 2000s.
At ENERGY, we partner up with ISAAC, which launched an InControl tablet, used for electronic logging and communication between drivers and office workers, as well as an integrated dashboard camera system.
The Future of transportation technology
Autonomous or semi-autonomous trucks
The rapid consumer shift to e-commerce shopping has caused tectonic shifts in the industry. Transportation companies struggle to find enough drivers to meet the ever increasing consumer demand for more goods and shorter delivery times.
Pairing the explosive growth of e-commerce shopping with an aging group of truck drivers has led many companies to explore autonomous or semi-autonomous truck technologies.
In 2016, a truck carrying 2,000 cases of Budweiser to Colorado was fully self-driving, demonstrating the potential of robotics and self-driving machines. It's likely we will see the proliferation of this technology in different iterations in the coming years to address shifting consumer trends.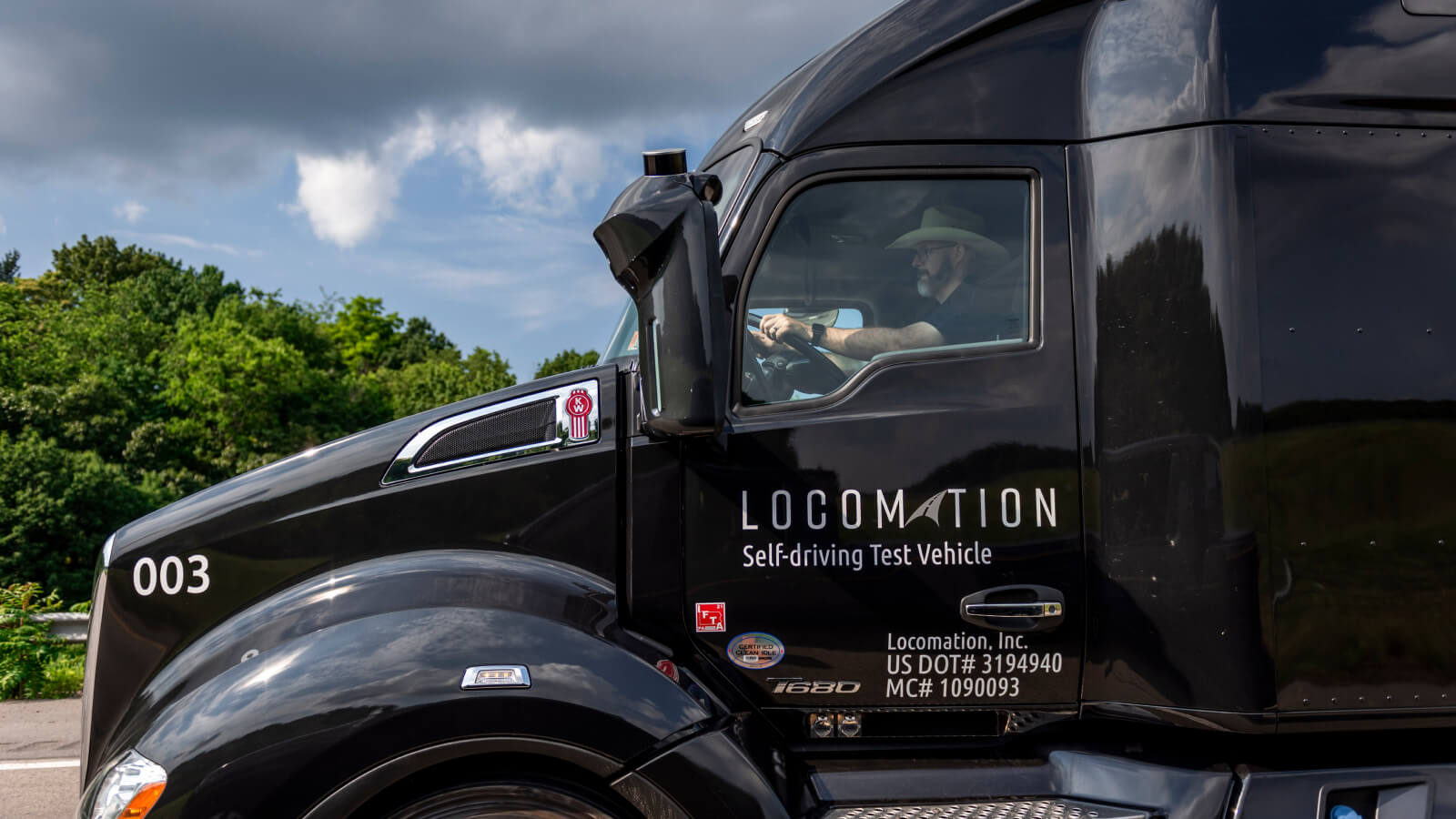 Electric trucks
Like the shift to online shopping, consumers also want the goods they buy to have a lower environmental footprint. While there are many options to do this, the proliferation of electric vehicles, and the infrastructure to support them means that electric trucks are likely to be increasingly common.
Pair that with new lithium-ion battery technology, the pipedream of emission less trucks may have finally arrived. These new battery technologies dramatically increase the distance a truck can travel. This allows manufacturers to build electric tractor-trailers that can haul loads hundreds of miles.